Varied, Customizable & Sealed
Delta Systems' Gauges are a highly customizable platform that fits the size and aesthetic requirements of any piece of equipment. We've designed a modular case with the ability to innovate functionality with styling options.
Our gauges are designed for rugged and outdoor environments, and are durable and dependable in the toughest conditions.
Optional: Graphics/Graphic Color: Logo, Needle, Capacitive Touch, LED, LCD, Bezel Trim, Connector
Additional functionality includes: Hour Meter, CAN J1939
Applications/Markets:
Outdoor Power Equipment, Agriculture, Construction, Off Highway UTV/ATV/PSV, Motorcycle,
Marine, Power Generation and more.
Call us today to discuss how our tailored Gauges can meet your application needs!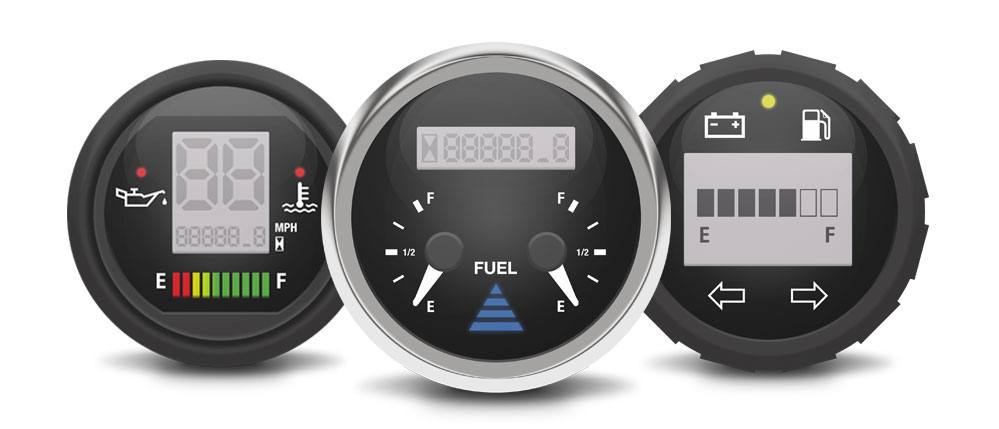 Simple
Needle & LCD
Graphical with buttons
Graphical with touch
Can Displays
Combining backlit icons and a standard hour meter into one package provides end users with the basic level of information needed to keep their equipment healthy and increase uptime. At a glance, operators can know if an engine error code has been tripped, battery level is unhealthy, or if fuel needs to be added to keep working. A wide range of icons can be swapped in and out for anything the system designer deems as most important to display.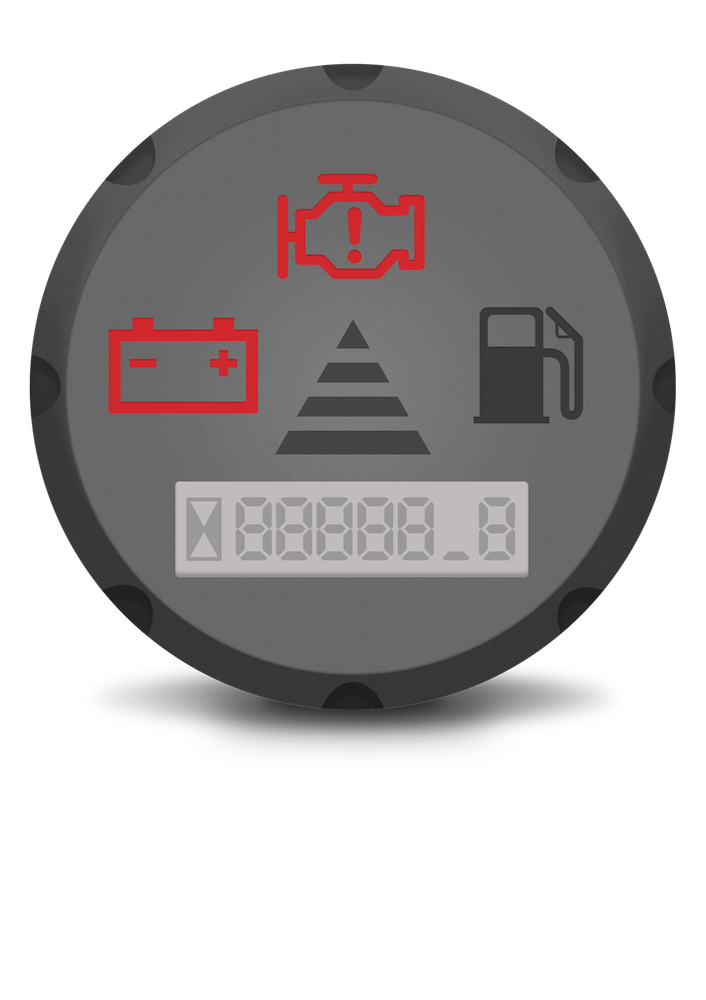 Cap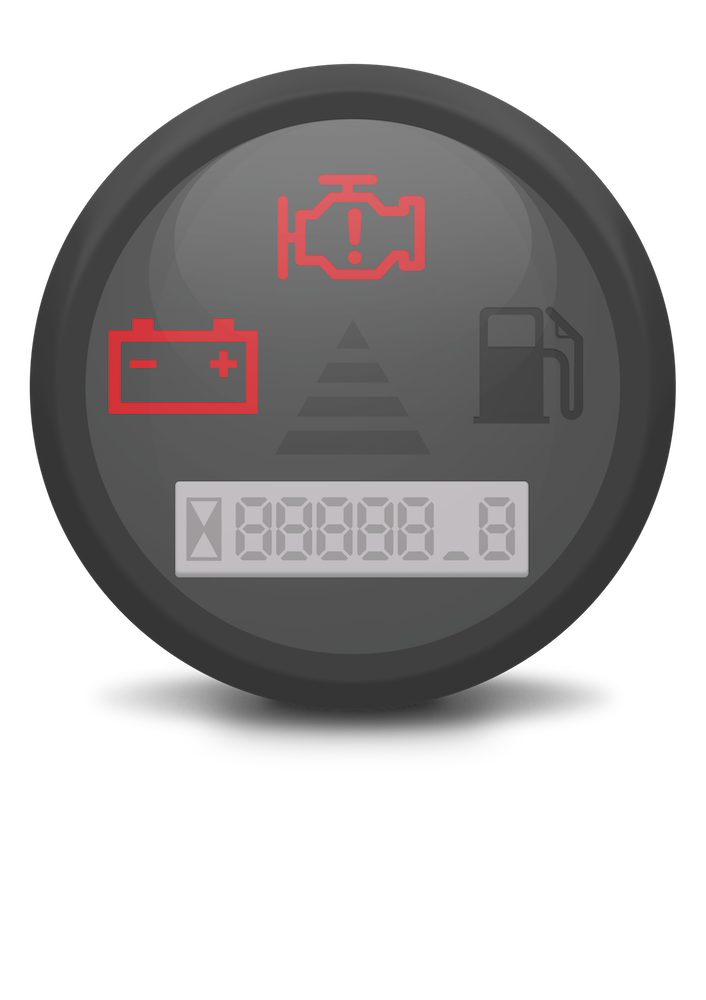 Plastic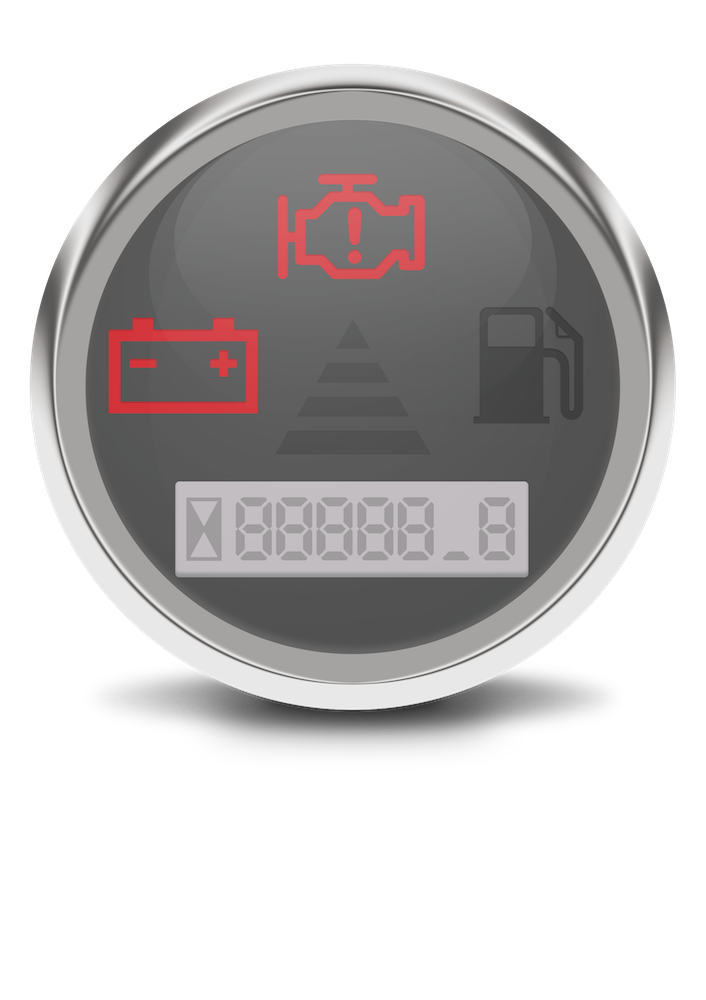 Chrome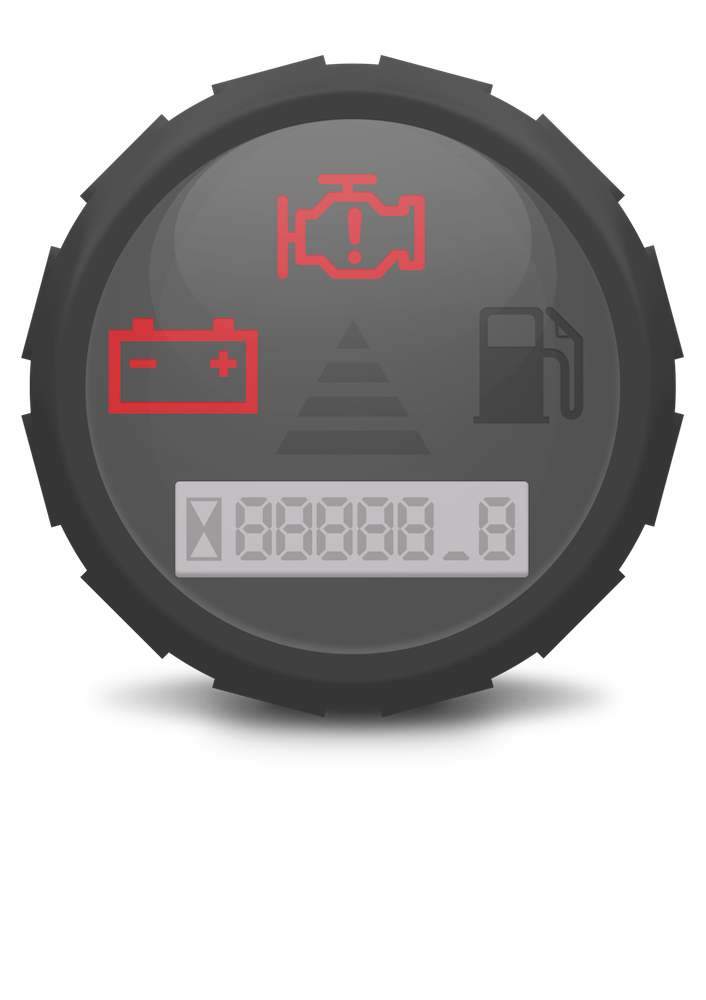 Scalloped
Multiple needle gauges combined with an hour meter satisfies the information needs of most operators, especially in the consumer and prosumer market segments. The needle style, movement, and control is a nice touch for designers going for a more timeless, automotive feel.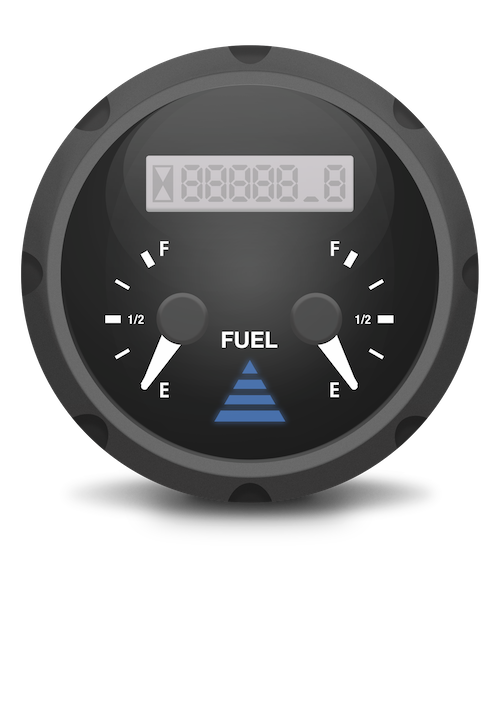 Cap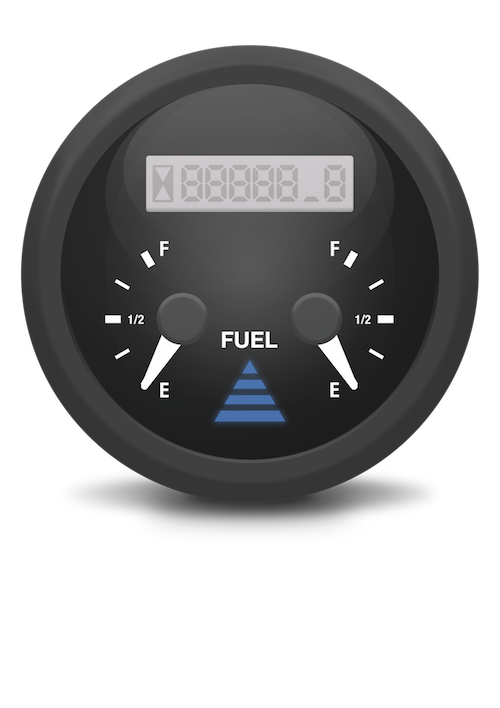 Plastic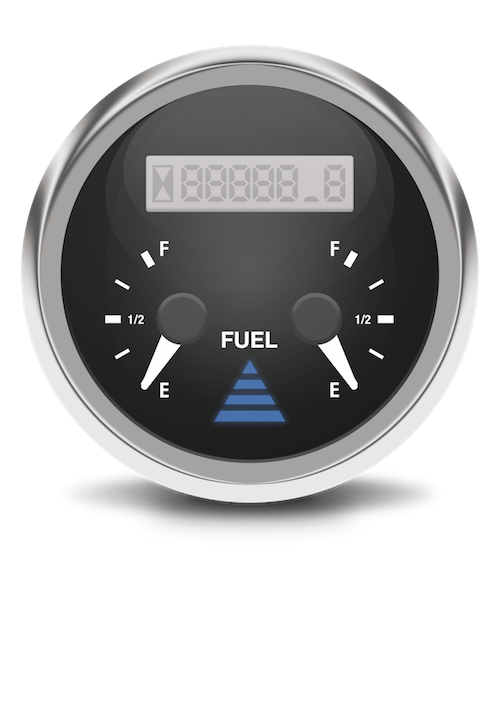 Chrome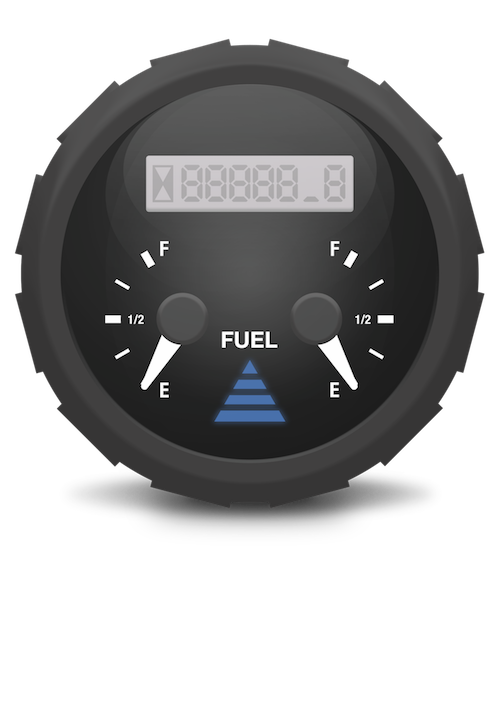 Scalloped
By incorporating a graphic display, the possibilities for what to display and how to display it become nearly endless. Multi-tank fuel gauges, diagnostic codes, battery voltage, RPM, interlock status, etc., are just some examples of the types of information that can be provided to operators or technicians who are trying to troubleshoot downtime issues. Graphic displays promote the fact that the machine they're embedded in is modern and information-forward.
A 2- or 3-button design allows for simple, intuitive navigation between screens and/or nested menus. The use of physical buttons gives operators a rugged look with a great tactile feel for both gloved and bare hands.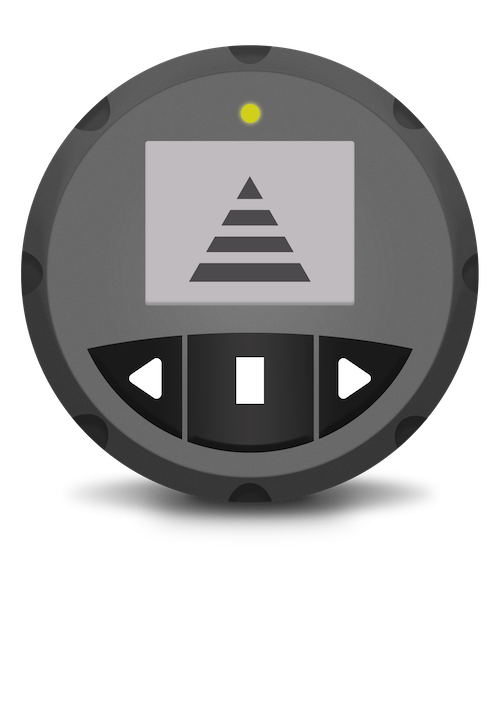 Cap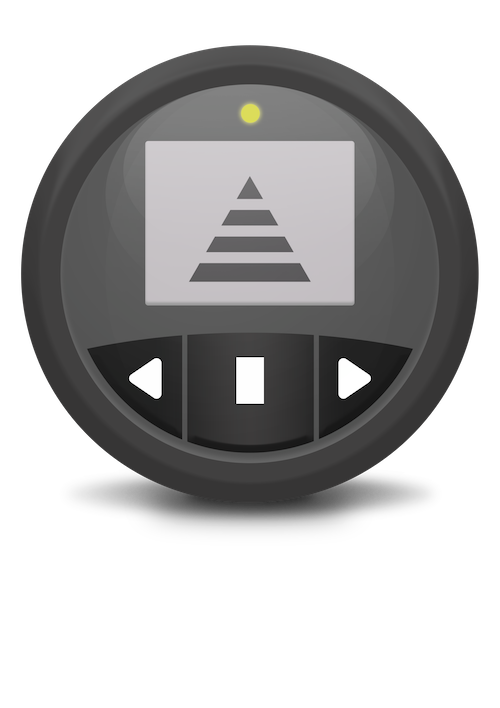 Plastic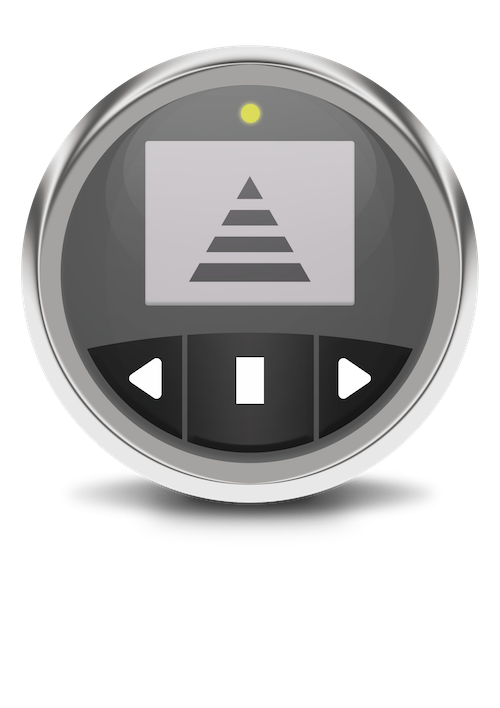 Chrome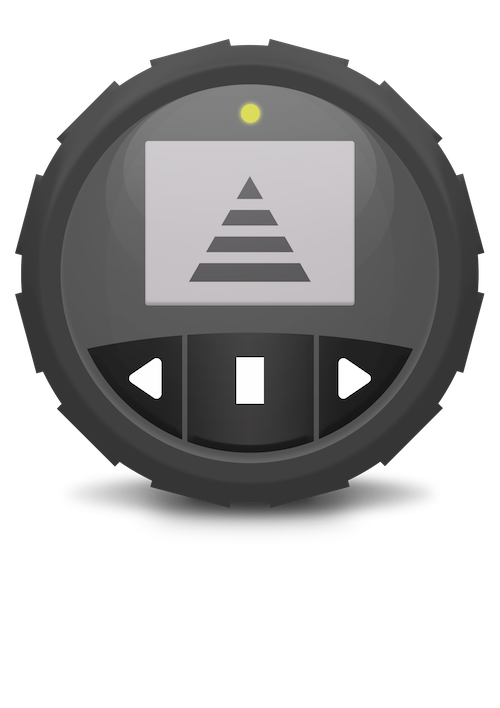 Scalloped
A 2-button design allows for simple, intuitive navigation between screens and/or nested menus. The introduction of capacitive touch buttons elevates the modern designs of equipment with the added benefit of being less prone to failure due to abrasion than typical physical button designs. Delta's capacitive touch buttons also work great in wet conditions and operate with a wide range of glove types.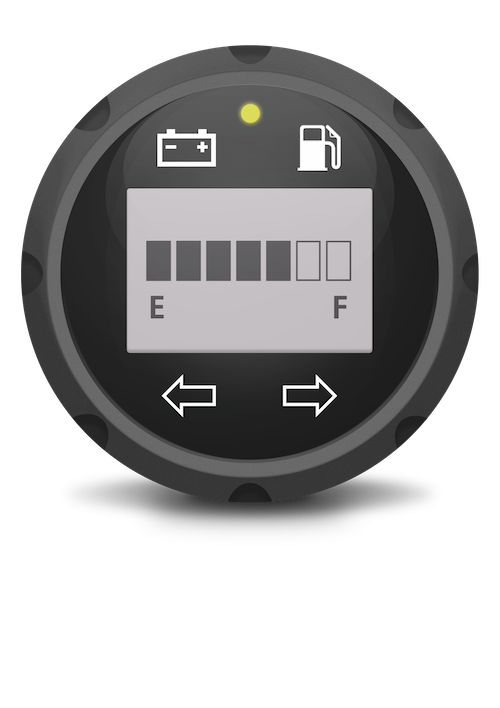 Cap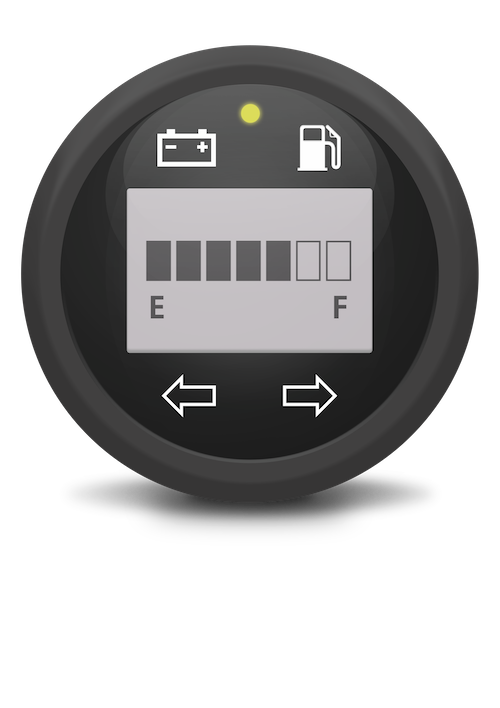 Plastic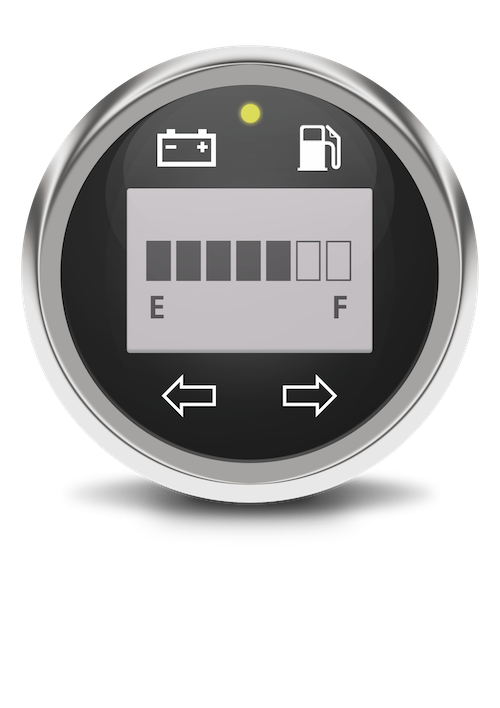 Chrome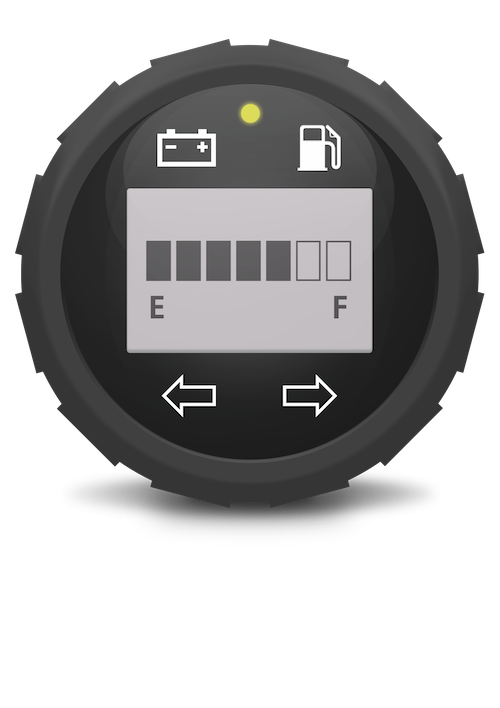 Scalloped
Having information and data at your fingertips is critical to performance and productivity. We can pack a lot in a little display and with a CAN display, you can access critical engine data. With a CAN interface, you can access active and stored fault messages, gather engine information like Engine RPM, Oil Pressure, Hours, Temperature, Voltage and more.
Delta 2" gauge platform offers a compact, economical and customizable display that is suited for any type of equipment. We also can accommodate up to a 3" or larger, be sure to review our Advanced display options.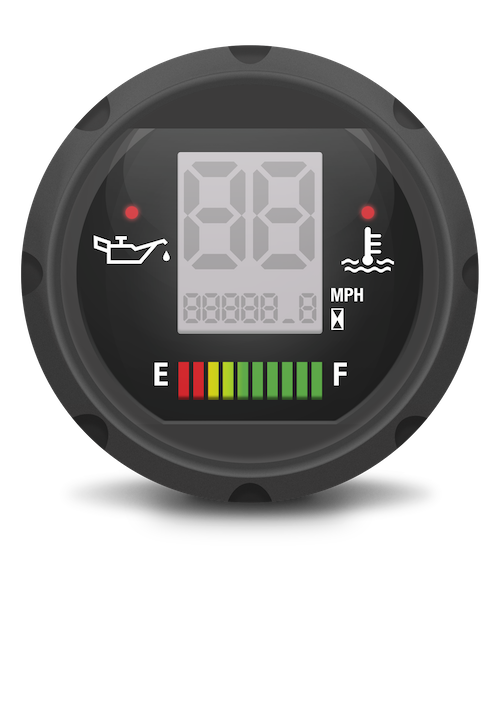 Cap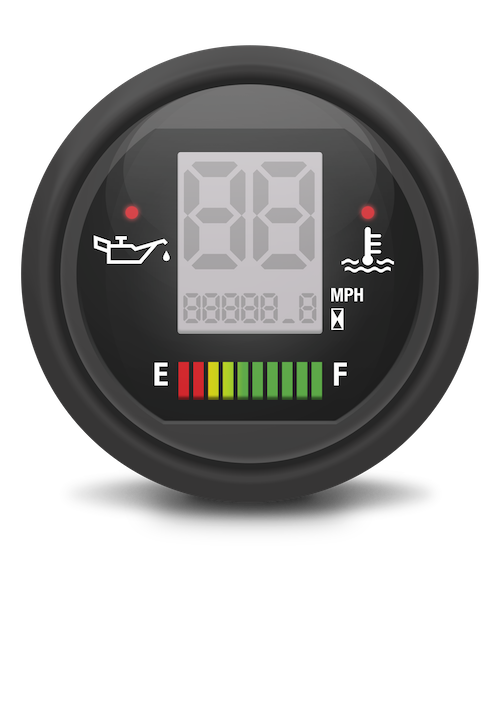 Plastic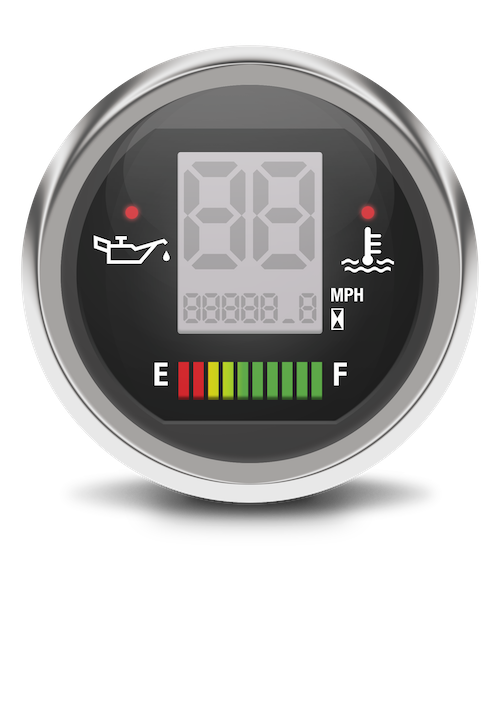 Chrome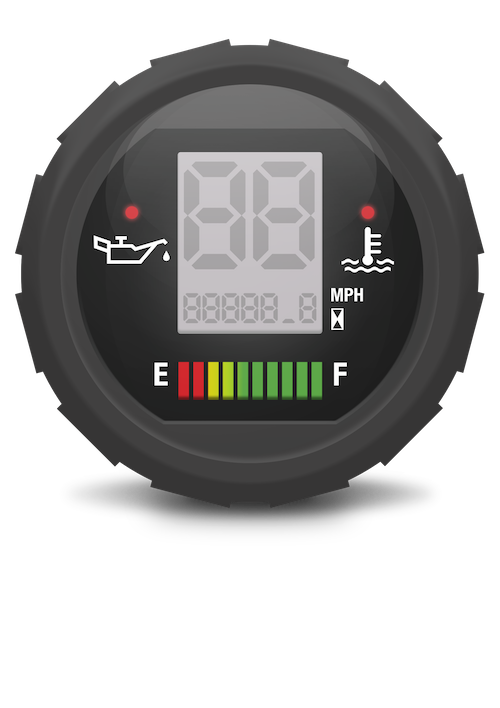 Scalloped