A controller is what you could call the "Brains" of your equipment. As a "mini-computer," a controller is comprised of hardware (a circuit board) with software that collects and receives data to control and deliver information.
Delta Systems' Controllers, from Basic to Advanced, provide a high level of logic without the need for complex switching done currently through expensive harness runs and installations.
Our controllers are:
Data rich
Highly flexible & customizable
Sealed, given them high performance reliability
Our advanced controllers provide the "smarts" for your equipment and include features such as:
Basic Interlock functions
CAN SAE-J1939 protocol for Diagnostics
Bluetooth Low Energy to a Mobile Device
IP67 rating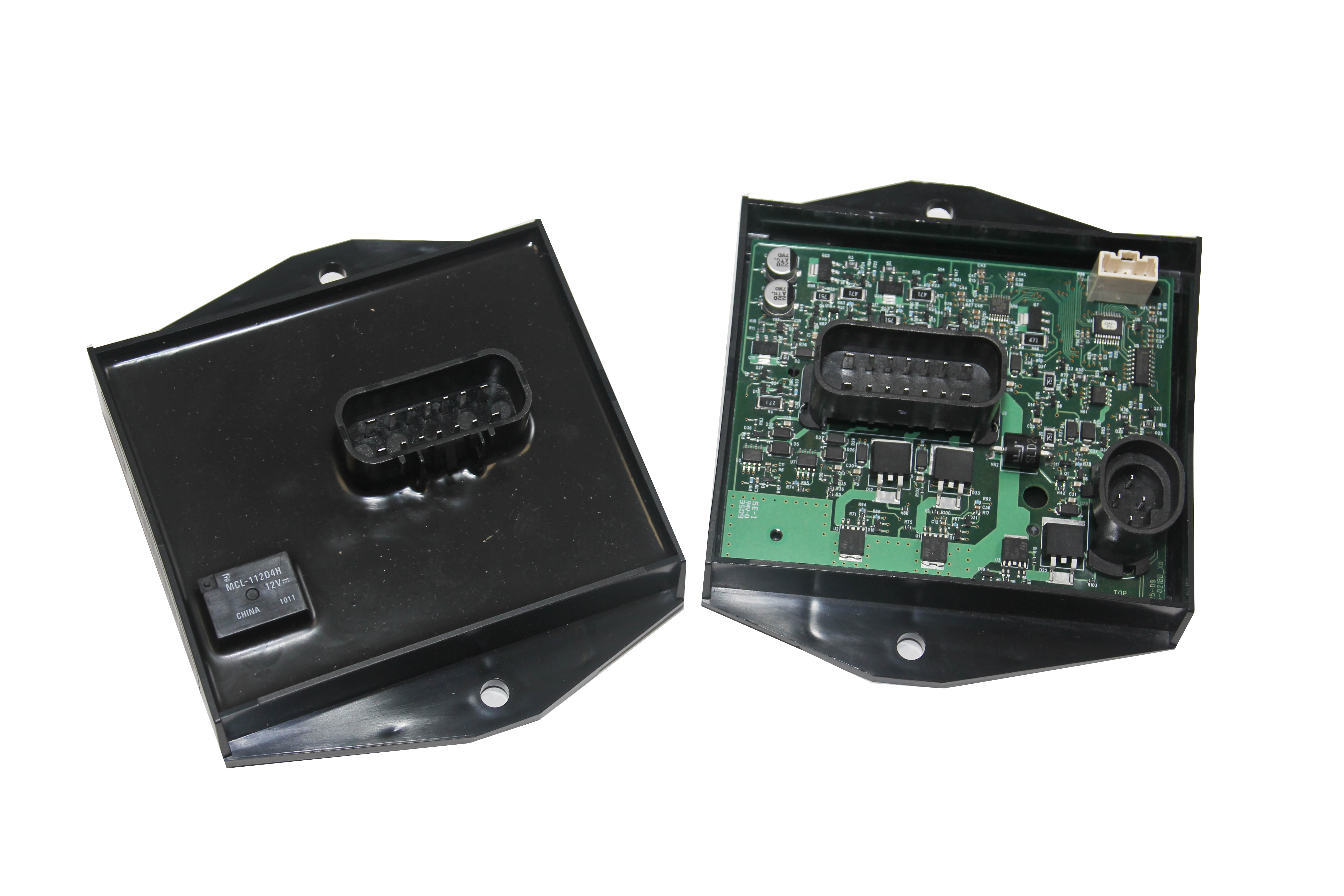 Our controllers optimize the OEM application, reducing wiring, connectors and relays and fuses, reducing costs, maintenance and field support. Our platform controllers provide a flexible platform making vehicle more functional, efficient and reliable. They can be used as stand-alone controllers, or for integrating into a CAN network with other devices.
Our platform controller design allows you to configure, simplify the logic and reduce the harness size of the electrical system of your vehicle. With increased I/O parameters, they can be easily integrated into Gas, Diesel and Electric engine vehicles as well as a message center/display or a CAN-bus display. Integrate IP67 protection and this can be installed in the harshest environments.
Bluetooth functionality can be added as well as wired SAE-J1939 standards and CAN communication for diagnostic monitoring and paired with an app.
Applications
Outdoor Power Equipment
Construction Equipment
Agriculture and farm machinery
Power Sport Vehicles
Material handling
Delta's most basic controller
Our family of mini modules provides electric systems designers a range of specific controller applications needed for electric interlock for safe start and operator presence-controlled safe stop. We offer customized module configurations to meet your application requirements. All modules offer protection from rugged environments and our edge connector technology reduces cost, increases reliability and simplifies assembly.
Delta's Mini modules include
Electric Safe Start
Time Delay
Recoil Start Safety
Voltage Sense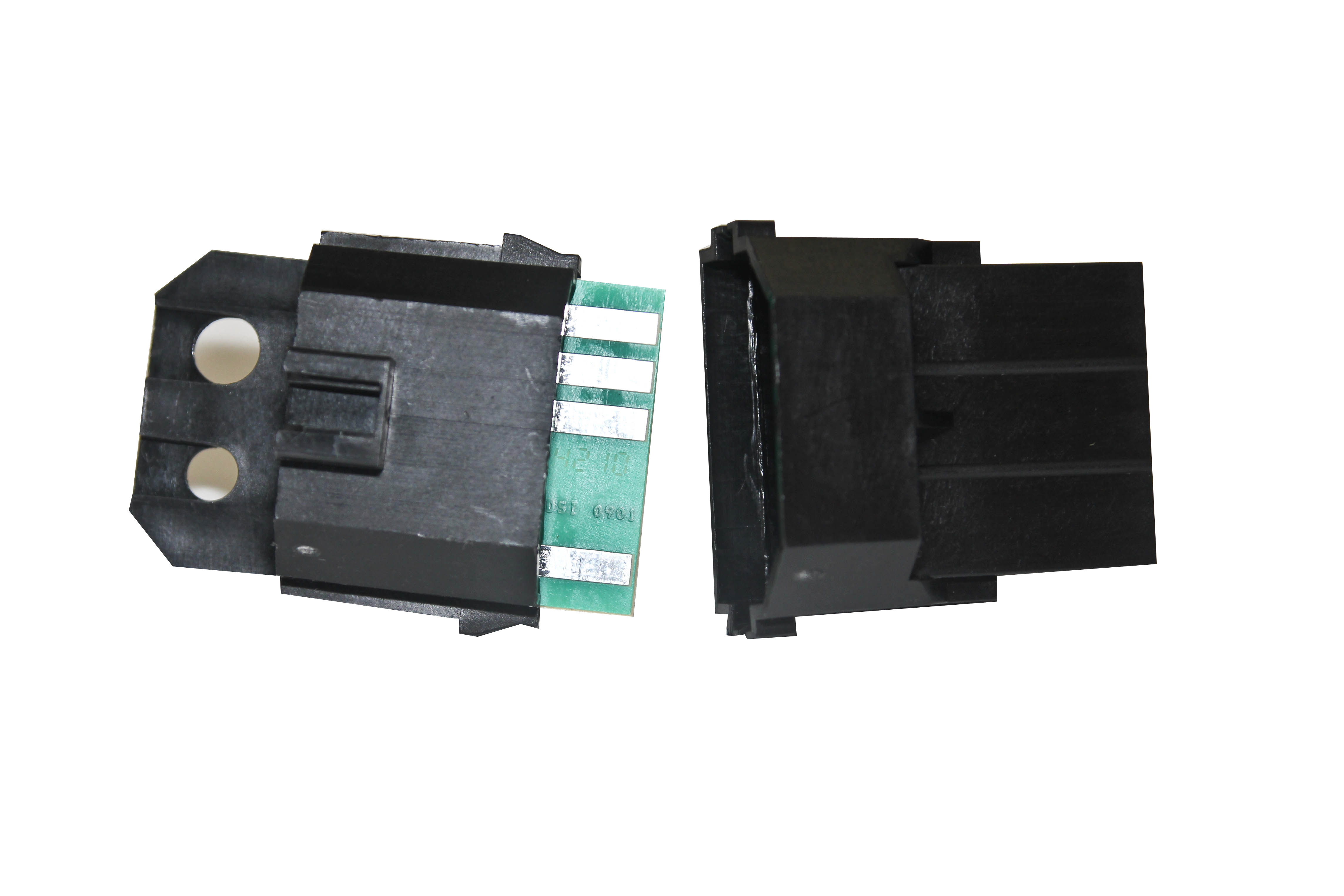 Basic Safety Interlock Controller
Delta's 2045 Series of electronic control modules performs engine shutoff and interlock logic for diesel or gasoline powered equipment. The module provides PTO, fuel solenoid and magneto/glow plug control for safe equipment operation. These features reduce equipment wiring for lower installation cost and labor. Microcontroller logic is used for maximum operator safety and equipment protection. Encapsulated electronics and a sealed connector make this a robust product for any application. The controller family is highly customizable.
Benefits
Controlled Operator Presence
Safe vehicle control
Microcontroller logic for maximum safety and flexibility
Reduced equipment wiring for lower cost
IP67
Optional Upgrades: Basic controller with Bluetooth capabilities, including interlock and control functions
Specifications 
Delta's controllers consist of an electronic circuit board that is encapsulated (potted) in a black plastic (ABS) housing. The housing has two mounting ears on either end of the module.
Additional Info
Type: Screw mount, two 10-32 screws required
Integral Connector: Delphi GT Series style connectors

Basic: Delphi GT Series Sealed Connector, 16 position, P/N 15326864 and P/N 12191819 terminals
Advanced: Use additional Delphi GT Series Sealed Connector, 14 position, P/N 15336037 15326864 and P/N 15304719 terminals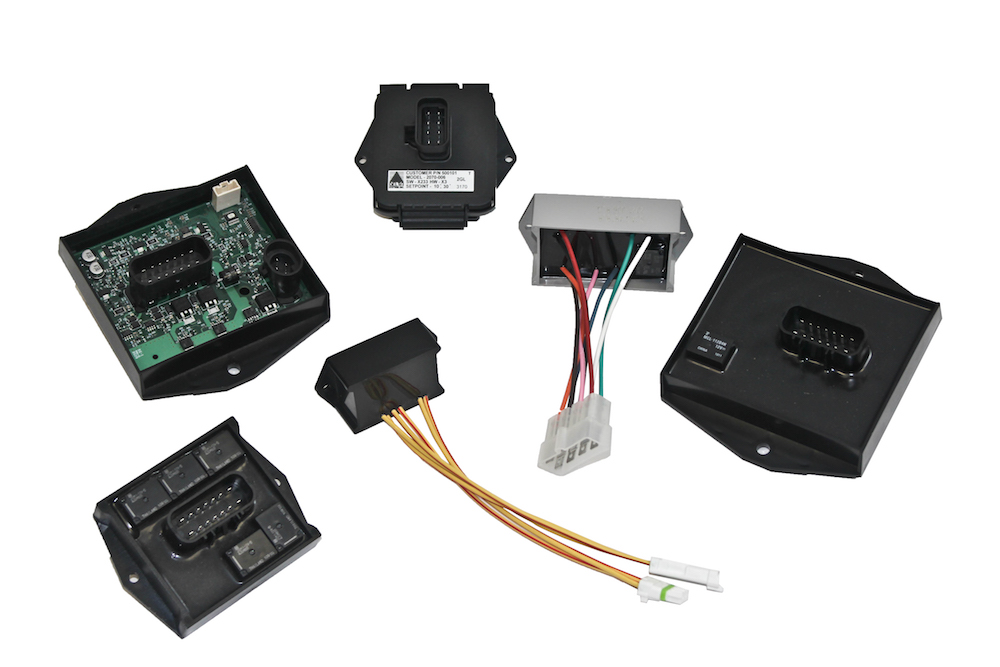 Electrical Specifications
| Attribute | Specification |
| --- | --- |
| Operating Voltage Range | 9-16Vdc |
| Reverse Polarity Protection | Yes |
| Short Circuit Protection | Yes |
| Operating Current / Machine ON | 50-100mA, no outputs ON |
Environmental Ratings
| Exposure | Specification |
| --- | --- |
| Ingress Protection | IEC 60529, IP67 |
| Humidity | 95% RH |
| Operating Temperature Range | -40 °F to 185 °F (-40 °C to 85 °C) |
"SMART" Sums it up
Our CAN Smart Controller is a Bluetooth-capable, modular device that allows both connectivity and customization. This solution offers:
Interlock logic
SAE-J1939 protocol for Diagnostics
Bluetooth Low Energy to a Mobile device
IP67 rating
Combining both the CAN option with Bluetooth offers the most complete solution for OEMs desiring as much information as possible with the easiest way of retrieving (or streaming) the all-important diagnostic data from their equipment. Desired features are anything that could be measured by a Controller could be a feature of this product. Those features could include, but not necessarily be limited to, the following: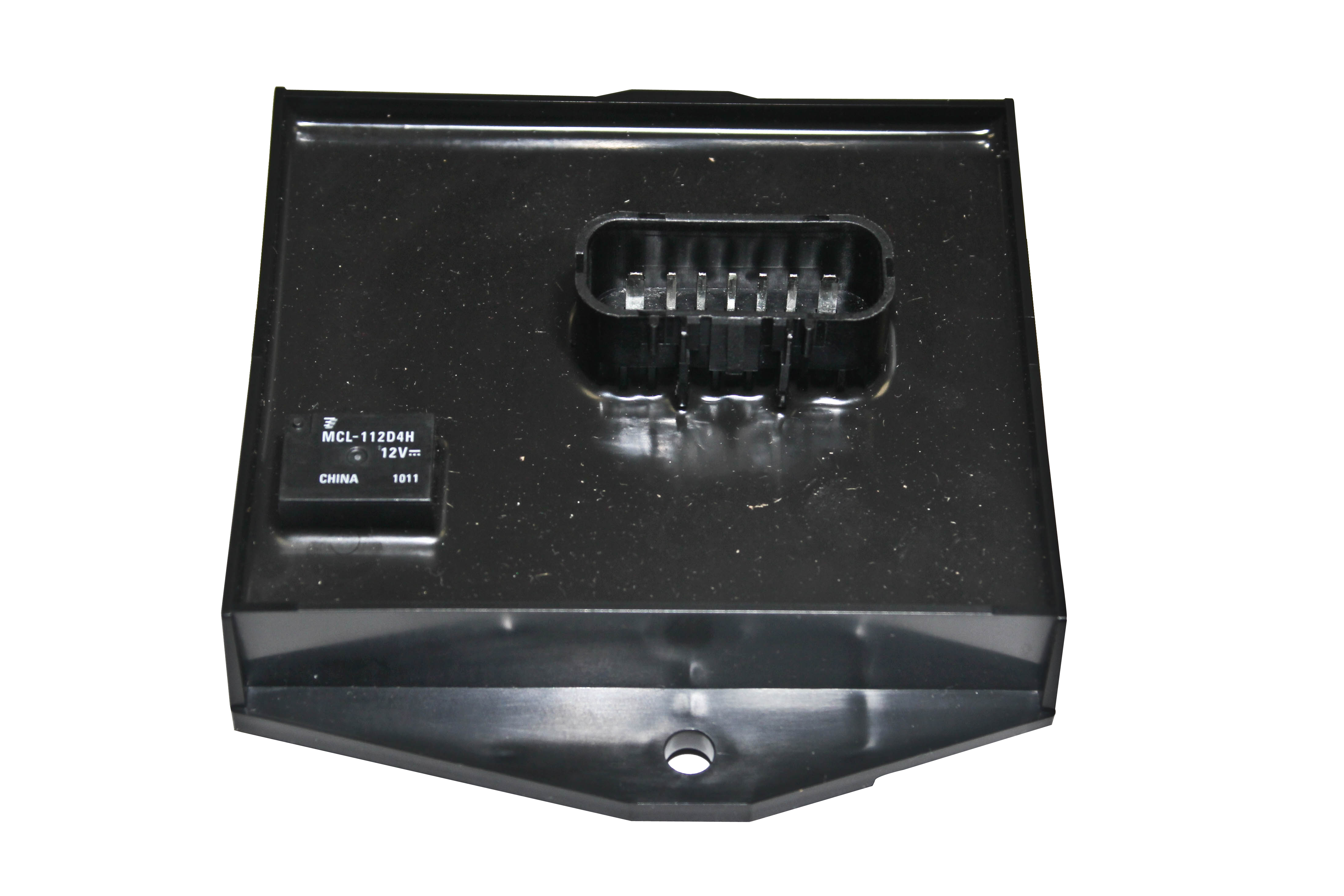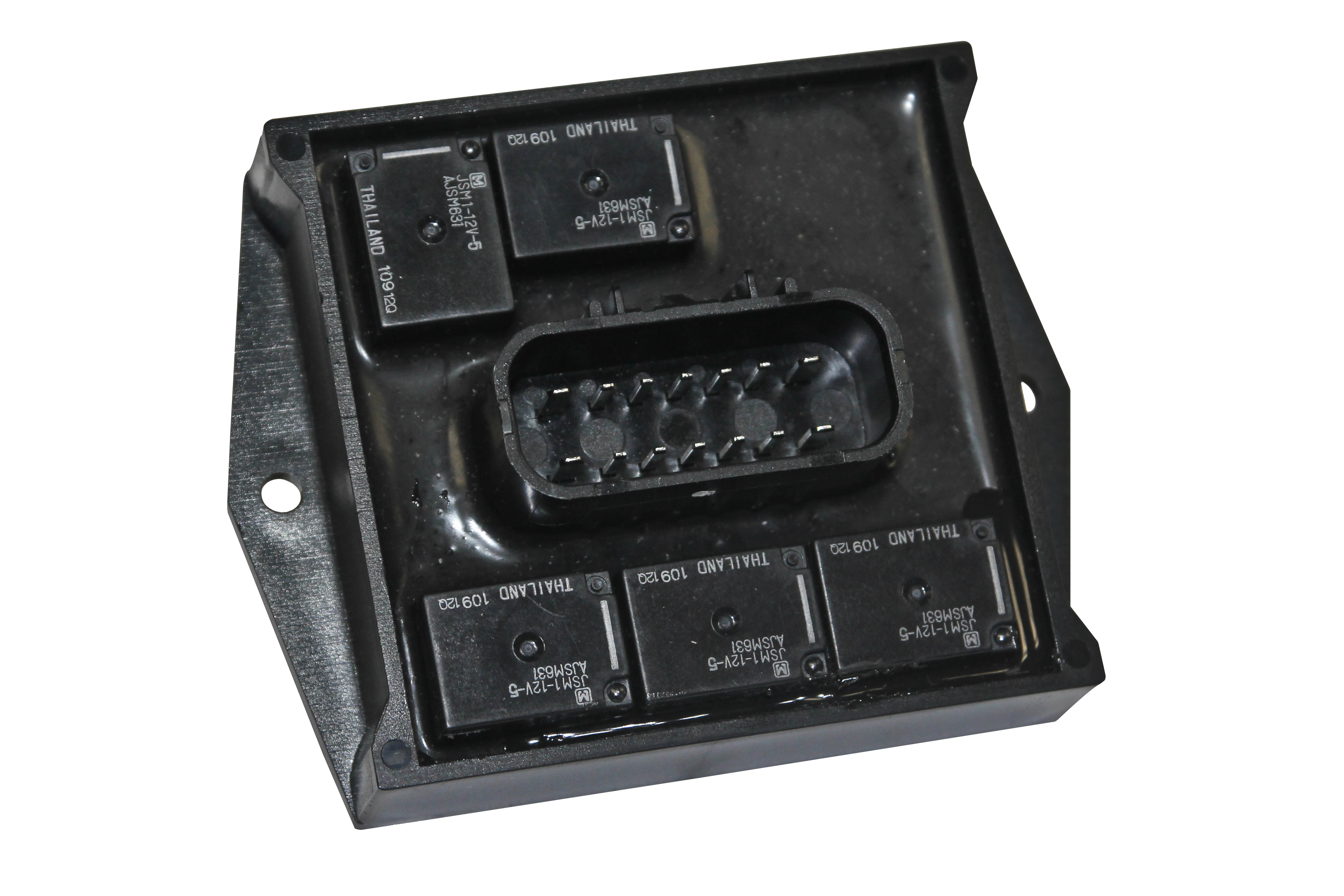 Arms position Sensing
Battery Voltage
Deck Lift Switch 
Deck Lift Relay
Diagnostic LED Out
Engine Oil Pressure Sensor or Switch 
Engine Temperature Sensor or Switch 
Engine Speed/RPM
Fuel Solenoid Control
Fuel Level Sense
Glow Plug Out
Key Start Switch 
Key Switch 
Magneto
Magneto Engine Kill Out
Neutral 
Out of Seat Switch Kill 
Park Brake 
PTO Hour Meter
PTO Clutch Coil 
PTO Current Sensing
PTO ON/OFF Sensing
Seat Switch 
Starter Control 
SAE-J1939
Communication
Bluetooth Connectivity 
Delta's Advanced Controller with CAN and optional Bluetooth give operators the control and a great chance to advance technology in the outdoor power equipment industry and provide vital diagnostic information for the end user or dealer.
Delta Systems' Controllers offer a high level of logic without the need for complex switching done currently through expensive harness runs and installations.
With the growing number of EFI engines and complex systems and displays, it is important to mechanics and maintenance technicians, as well as home users, to have access to critical information about their units to keep them running.