Delta Systems' Plunger Switches sense the position of mechanical linkages and controls and can be incorporated into your application by using one of our mounting configurations. The patented wiping action switch contact prevents carbon buildup, keeping contact resistance low and extending switch life in rugged environments.
Feature & Benefits
Easy to design into your application
One or two independent electrical circuits
Wiping action internal contacts are self-cleaning to prevent carbon build up and increase life
Versatile mounting styles for multiple panel thicknesses and mounting locations
Years of proven reliability in a wide variety of applications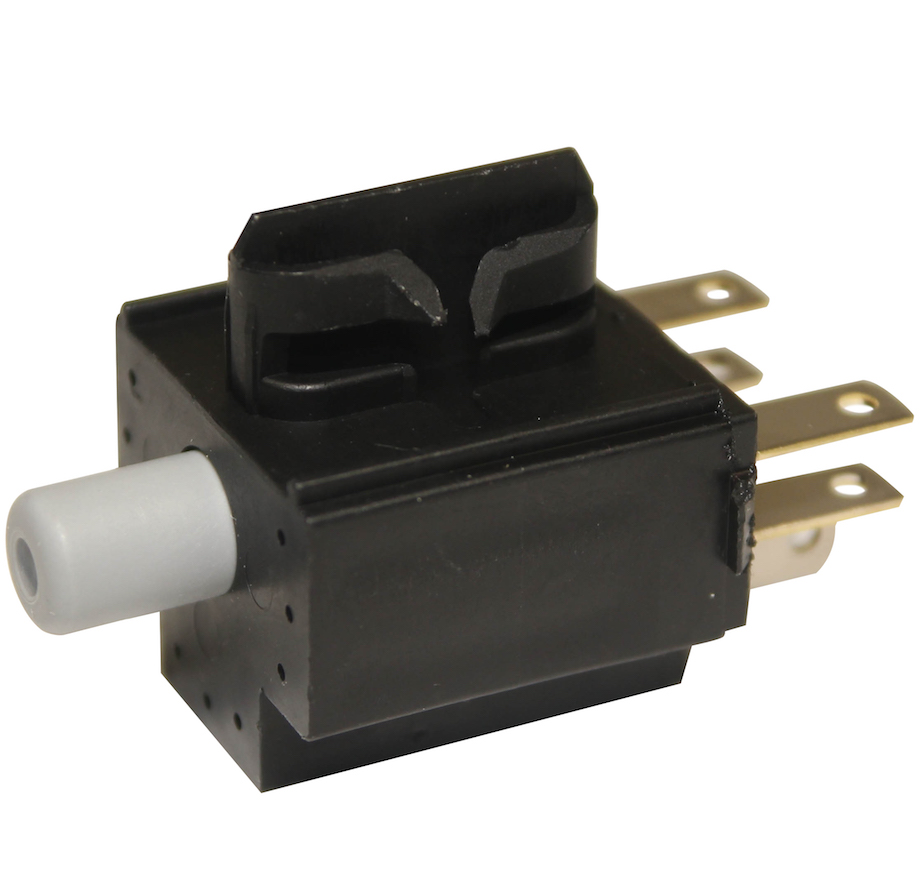 Sealed Plunger Switch
We've upgraded our popular plunger switch product line, introducing a new sealed interior design that keeps out dirt, water, oil and other contaminants that cut part-life short. These sealed switches--that follow the same form, fit and function as the original plunger line--are crafted to perform even under the exposure to harsh environments over long period of time.
This technology is part of Delta's overall move toward developing IP67-rated sealed solutions for OEMs in markets such as Outdoor Power Equipment, utility vehicles, agriculture, light industrial, marine and more. For our customer partners, an investment in sealed components provides maximum protection for equipment operators, particularly in safety applications where there's no room to compromise on reliability. It also lowers warranty issues and returns to OEMs and dealers, freeing dealers from excessive time spent diagnosing problems, making repairs and unnecessarily replacing functioning parts with new parts (swapnostics.)
Features & Benefits
Fully sealed IP67 design
Easy to install and connect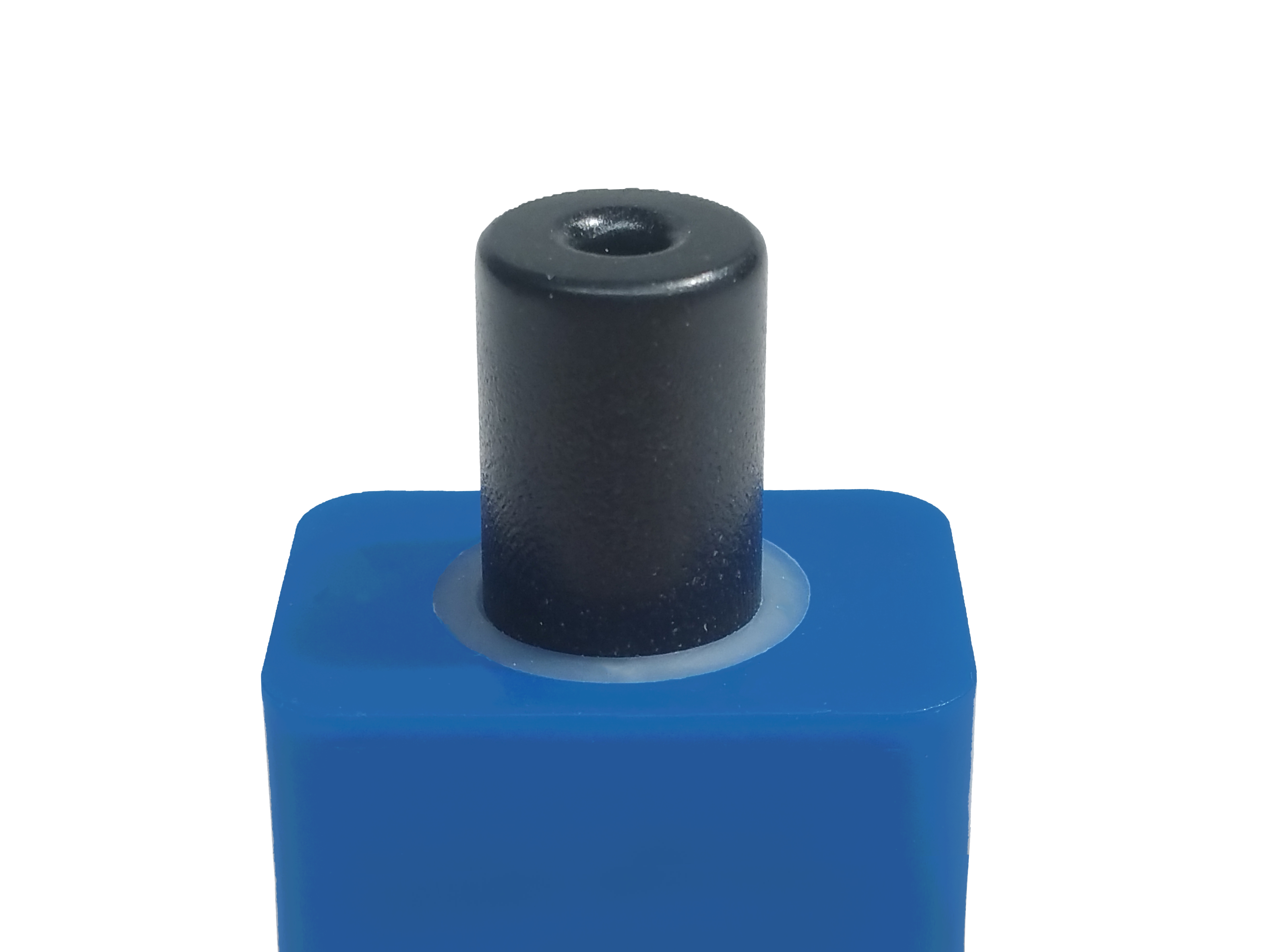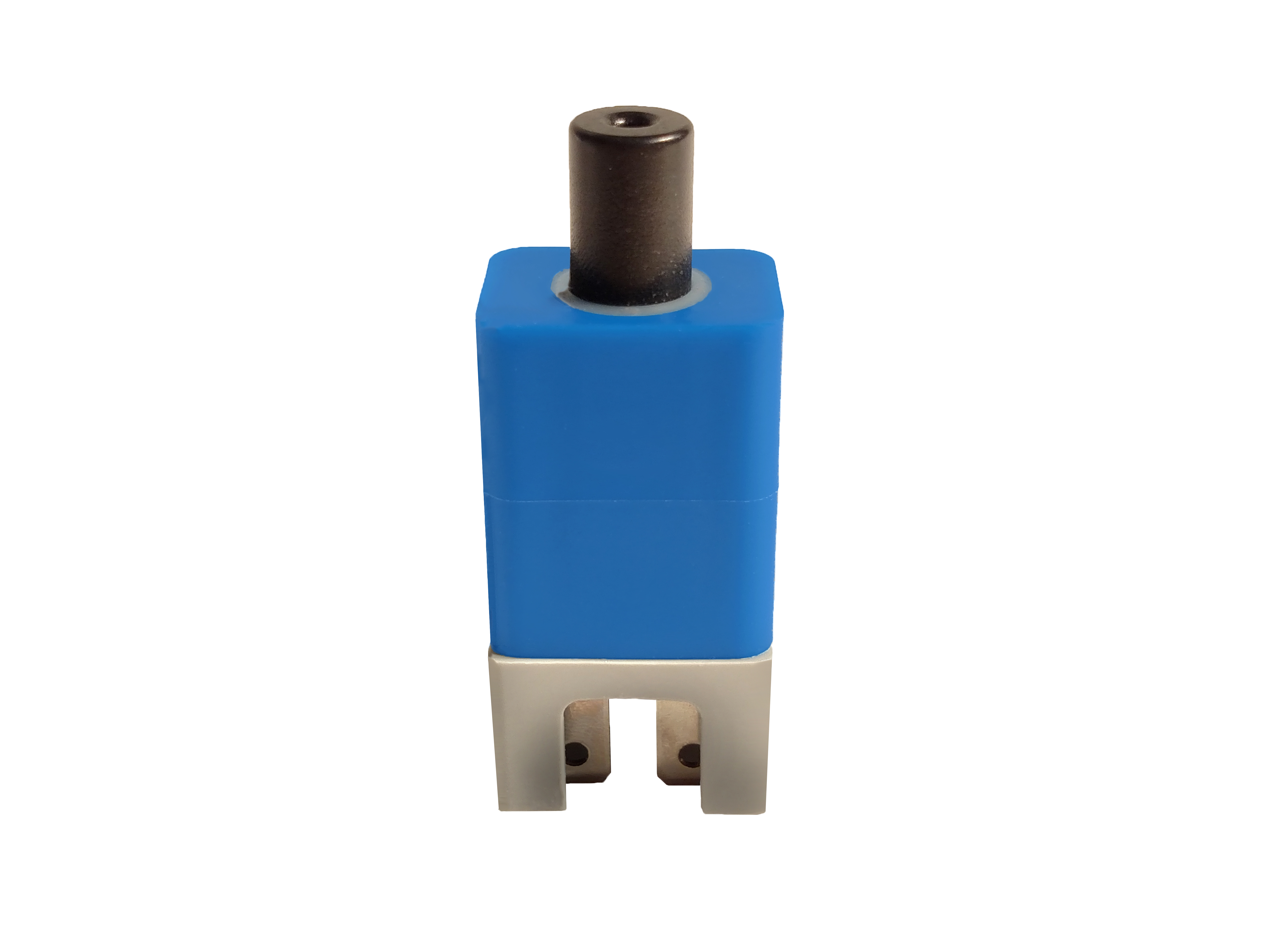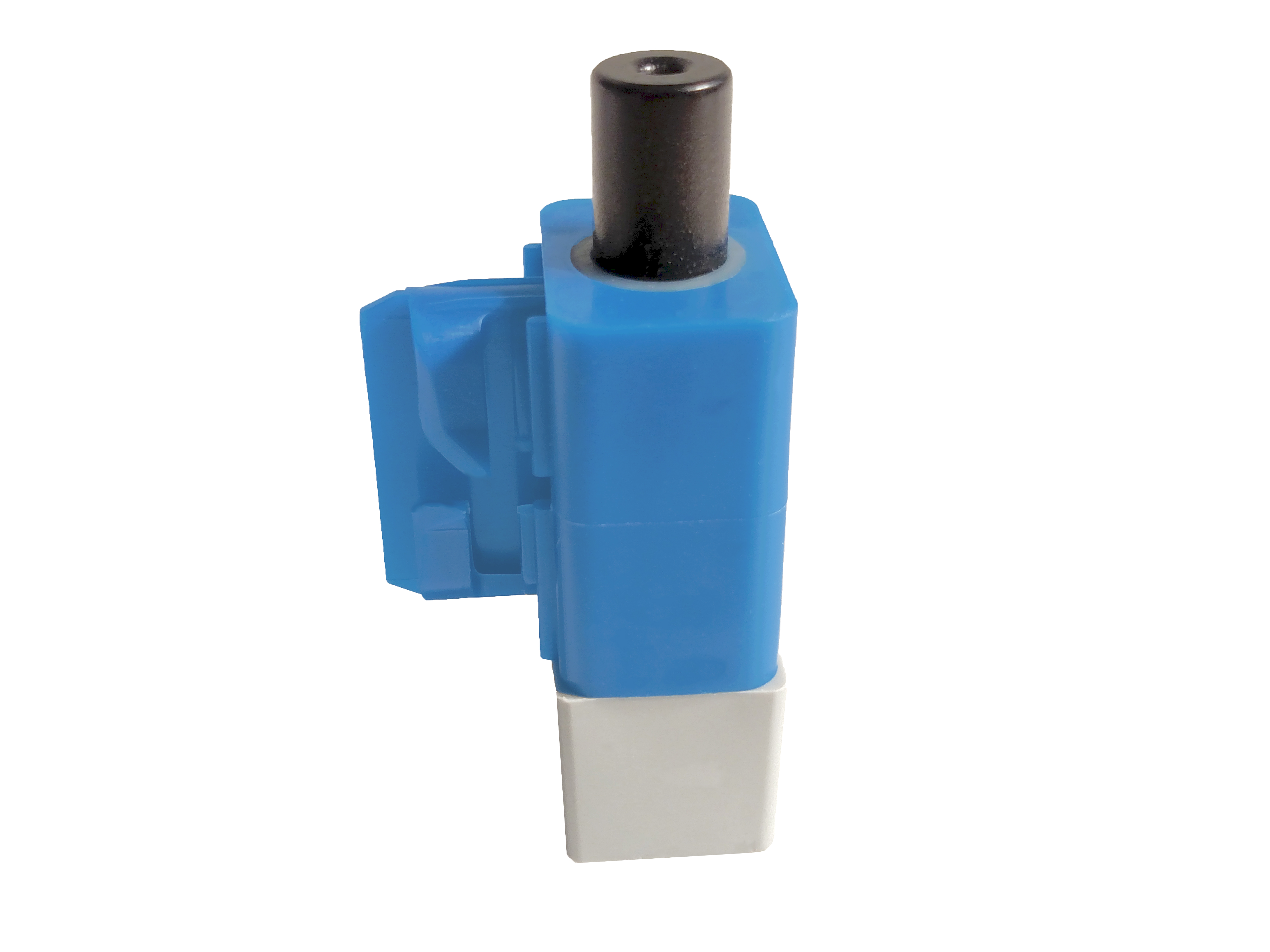 Configurations
Basic Plunger Switch
Delta Systems Basic Plunger Switches come in various forms to meet your application needs. Mounting styles and electrical configurations as well as ingress protection are some of the major attributes in which to choose.  We offer mechanical switches with one, two or three independent electrical circuits.
Bolt Mount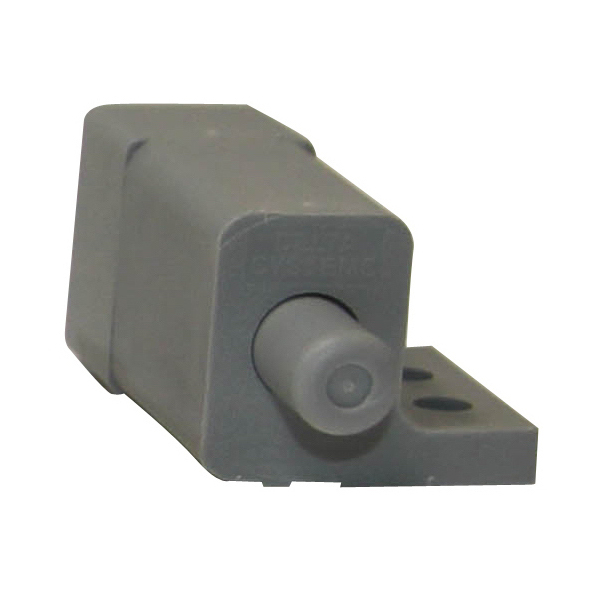 Rail Mount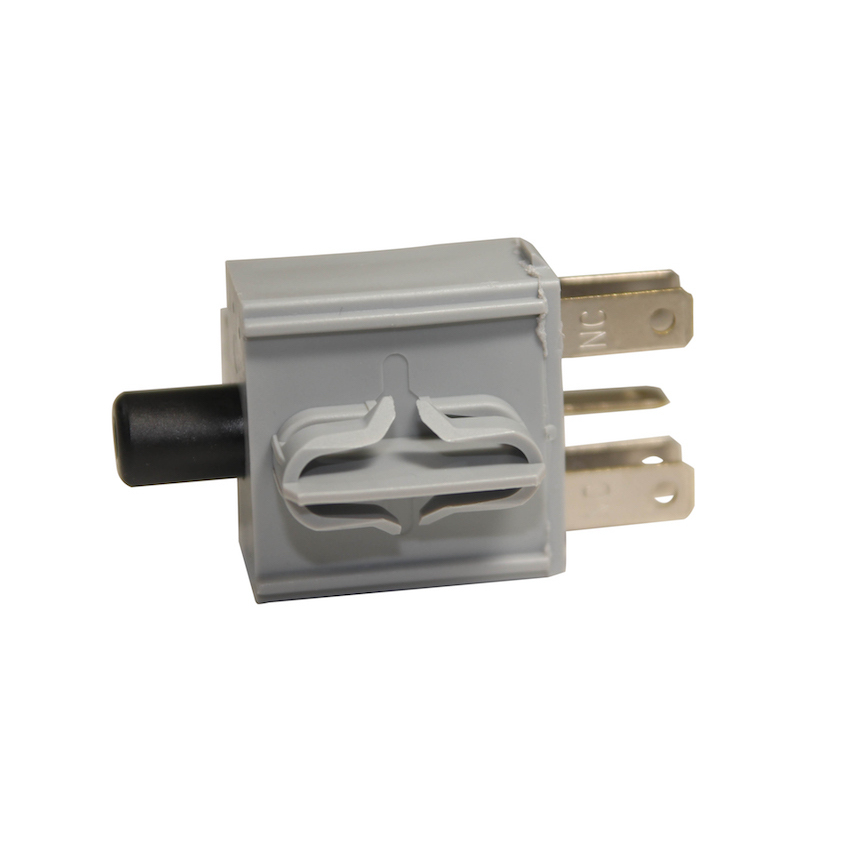 Snap Mount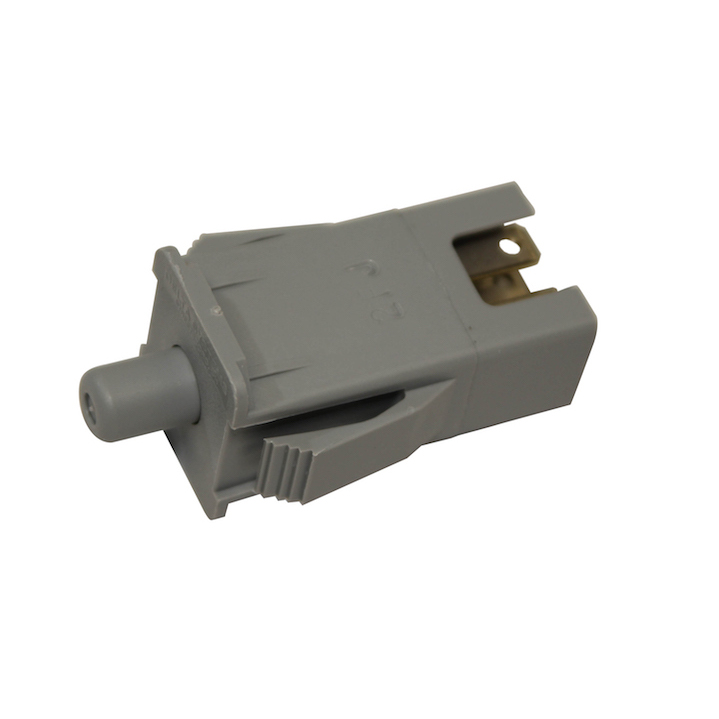 Basic Plunger Spec Sheet Downloads
Electrical Specifications
| Attribute | Specification |
| --- | --- |
| Operating Voltage Range | 12-14Vdc |
| Operating Current | 3 Amps |
| Electrical Life:Cycles | Resistive: 75,000, Inductive: 10,000 |
| Pre-travel, inches | .40-.150 |
| Operating Temperature Range: | -20 °F to 150 °F (-29 °C to 65 °C) |
| Storage Temperature Range | -30 °F to 150 ° F (-35 °C to 65 °C) |
Environmental Ratings
| Exposure | Specification |
| --- | --- |
| Salt Fog | ASTM B117. 96 hours |
| Chemical Resistance | ASTM Ref C Fuel, Diesel Fuel, Oil, Antifreeze, Freon, Paint, Latex, Gasoline, Gas with 10% ethanol, WD-40, Battery Acid, Ammoniated Glass Cleaner, Kerosene, GOJO, Fertilizer |
Configurations
| Product Line | Part Number | Electrical Configuration | Mounting Type | Mating Connector | Environmental Rating | IP67 | App Prints |
| --- | --- | --- | --- | --- | --- | --- | --- |
| Plungers - Basic | 6300-001 | NO/NC/NC | Rail | Delta 972367 | Unsealed | No | |
| Plungers - Basic | 6300-004 | NC/NO/NO | Rail | Delta 972367 | Unsealed | No | |
| Plungers - Basic | 6301-001 | NO/NC/NC | Rail | Delta 972367 | Unsealed | No | |
| Plungers - Basic | 6400-02 | NO/NO | Bolt | Delphi 2977048 | Unsealed | No | |
| Plungers - Basic | 6400-03 | NC/NC | Bolt | Delphi 2977048 | Unsealed | No | |
| Plungers - Basic | 6400-20 | NO | Rail | Delphi 2973872 | Unsealed | No | |
| Plungers - Basic | 6400-31 | NC | Bolt | Delphi 2973872 | Unsealed | No | |
| Plungers - Basic | 6400-51 | NC | Bolt | Delphi 2973872 | Unsealed | No | |
| Plungers - Basic | 6400-52 | NO | Bolt | Delphi 2973872 | Unsealed | No | |
| Plungers - Basic | 6400-53 | NO/NC | Bolt | Delphi 2977048 | Unsealed | No | |
| Plungers - Basic | 6400-54 | NO | Bolt | Delphi 2973872 | Unsealed | No | |
| Plungers - Basic | 6400-81 | NC | Rail | Delphi 2973872 | Unsealed | No | |
| Plungers - Basic | 6400-81AP | NC | Rail | Delphi 2973872 | Unsealed | No | |
| Plungers - Basic | 6400-82 | NO | Rail | Delphi 2973872 | Unsealed | No | |
| Plungers - Basic | 6400-82AP | NO | Rail | Delphi 2973872 | Unsealed | No | |
| Plungers - Basic | 6400-83 | NO/NC | Bolt | Delphi 2977048 | Unsealed | No | |
| Plungers - Basic | 6400-84 | NO/NC | Rail | Delphi 2977048 | Unsealed | No | |
| Plungers - Basic | 6400-85 | NO/NO | Rail | Delphi 2977048 | Unsealed | No | |
| Plungers - Basic | 6400-86 | NC/NC | Rail | Delphi 2977048 | Unsealed | No | |
| Plungers - Basic | 6400-87 | NC | Bolt | Delphi 2973872 | Unsealed | No | |
| Plungers - Basic | 6400-88 | NO | Bolt | Delphi 2973872 | Unsealed | No | |
| Plungers - Basic | 6400-93 | NO/NO | Bolt | Delphi 2977048 | Unsealed | No | |
| Plungers - Basic | 6400-94 | NO/NC | Rail | Delphi 2977048 | Unsealed | No | |
| Plungers - Basic | 6401-64 | NC/NO | Rail | Delphi 2977048 | Unsealed | No | |
| Plungers - Basic | 6402-53 | NO/NC | Bolt | Delphi 2977048 | Unsealed | No | |
| Plungers - Basic | 6405-53 | NO/NC | Bolt | Delphi 2977048 | Splash-proof Connector | No | |
| Plungers - Basic | 6405-53PW | NO/NC | Bolt | Delphi 2977048 | Splash-proof Connector | No | |
| Plungers - Basic | 6405-55PW | NO/NC | Bolt | Delphi 2977048 | Splash-proof Connector | No | |
| Plungers - Basic | 6405-84 | NO/NC | Rail | Delphi 2977048 | Splash-proof Connector | No | |
| Plungers - Basic | 6410-02 | NO/NO | Bolt | Delphi 2977048 | Splash-proof Plunger | No | |
| Plungers - Basic | 6410-51 | NC | Bolt | Delphi 2973872 | Splash-proof Plunger | No | |
| Plungers - Basic | 6410-53 | NO/NC | Bolt | Delphi 2977048 | Splash-proof Plunger | No | |
| Plungers - Basic | 6410-54 | NO | Bolt | Delphi 2973872 | Splash-proof Plunger | No | |
| Plungers - Basic | 6410-63 | NO/NC | Bolt | Delphi 2977048 | Splash-proof Plunger | No | |
| Plungers - Basic | 6420-02 | NO/NO | Bolt | Delphi 2977048 | Splash-proof | No | |
| Plungers - Basic | 6420-03 | NC/NC | Bolt | Delphi 2977048 | Splash-proof | No | |
| Plungers - Basic | 6420-53 | NO/NC | Bolt | Delphi 2977048 | Splash-proof | No | |
| Plungers - Basic | 6440-04 | NO | Snap | Delta 96525, 96526 | Unsealed | No | |
| Plungers - Basic | 6440-11 | NO | Snap | Delta 96525, 96526 | Splash-proof Plunger | No | |
| Plungers - Basic | 6440-14 | NO | Snap | Delta 96525, 96526 | Unsealed | No | |
| Plungers - Basic | 6440-15 | NO | Snap | Delta 96526-OL | Unsealed | No | |
| Plungers - Basic | 6440-16 | NO | Snap | Delta 96525, 96526 | Unsealed | No | |
| Plungers - Basic | 6440-17 | NC | Snap | Delta 96525, 96526 | Unsealed | No | |
| Plungers - Basic | 6440-21 | NO | Snap | Delta 96525, 96526 | Unsealed | No | |
| Plungers - Basic | 6440-53 | NC | Snap | Delta 96525-GY | Unsealed | No | |
| Plungers - Basic | 6440-604 | NO | Snap | Delta 96525, 96526 | Unsealed | No | |
| Plungers - Basic | 6440-62 | NC | Snap | Delta 96525, 96526 | Splash-proof Plunger | No | |
| Plungers - Basic | 6440-70 | NO | Snap | Delta 96526-OL | Splash-proof Plunger | No | |
| Plungers - Basic | 6440-73 | NC | Snap | Delta 96525-GY | Unsealed | No | |
| Plungers - Basic | 6440-76FR | NO | Snap | Delta 96525, 96526 | Splash-proof Plunger | No | |
| Plungers - Basic | 6440-77FR | NO | Snap | Delta 96525, 96526 | Unsealed | No | |
| Plungers - Basic | 6444-02 | NO/NO | Snap | Delta 96545, 96546 | Unsealed | No | |
| Plungers - Basic | 6444-03 | NC/NC | Snap | Delta 96545, 96546 | Unsealed | No | |
| Plungers - Basic | 6444-53 | NC/NO | Snap | Delta 96545, 96546 | Unsealed | No | |
| Plungers - Basic | 6444-602 | NO/NO | Snap | Delta 96545, 96546 | Unsealed | No | |
| Plungers - Basic | 6444-603 | NC/NC | Snap | Delta 96545, 96546 | Unsealed | No | |
| Plungers - Basic | 6444-653 | NC/NO | Snap | Delta 96545, 96546 | Unsealed | No | |
| Plungers - Basic | 6444-683 | NC/NC | Snap | Delta 96548-OL, 96549-OL | Unsealed | No | |
| Plungers - Basic | 6444-82 | NO/NO | Snap | Delta 96548-OL, 96549-OL | Unsealed | No | |
| Plungers - Basic | 6444-83 | NC/NC | Snap | Delta 96548-OL, 96549-OL | Unsealed | No | |
| Plungers - Basic | 6444-84 | NO/NC | Snap | Delta 96545, 96546 | Unsealed | No | |
| Plungers - Basic | 6700-01B | NO/NC | Snap | Delphi 2977048 | Unsealed | No | |
| Plungers - Basic | 6700-30 | NO | Snap | Delphi 2973872 | Unsealed | No | |
| Plungers - Basic | 6700-31 | NC | Snap | Delphi 2973872 | Unsealed | No | |
| Plungers - Basic | 6700-50B | NO/NO | Snap | Delphi 2977048 | Unsealed | No | |
| Plungers - Basic | 6700-51B | NC/NC | Snap | Delphi 2977048 | Unsealed | No | |
| Plungers - Basic | 6710-01B | NO/NC | Snap | Delphi 2977048 | Splash-proof Plunger | No | |
| Plungers - Basic | 6710-31 | NC | Snap | Delphi 2973872 | Splash-proof Plunger | No | |
| Plungers - Basic | 6710-50B | NO/NO | Snap | Delphi 2977048 | Splash-proof Plunger | No | |
| Plungers - Basic | 6711-31 | NC | Snap | Delphi 2973872 | Splash-proof Plunger | No | |
| Plungers - Basic | 6720-01B | NO/NC | Snap | Delphi 2977048 | Splash-proof Plunger | No | |
| Plungers - Basic | 6720-30 | NO | Snap | Delphi 2973872 | Splash-proof Plunger | No | |
| Plungers - Basic | 6730-20 | NO/NC | Snap | Delphi 2977048 | Splash-proof Plunger | No | |